Michigan Stadium | Ann Arbor, Michigan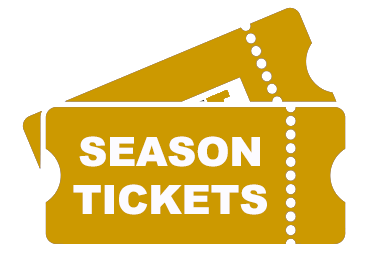 As one of the most iconic teams in the league prepares for another season where they will challenge for the title, will you be trying to snatch up tickets to a game? Well, here we have a unique opportunity like never before. Instead of trying to find tickets to one of two games in the whole year, how would you like the opportunity to get your hands on season tickets to experience every home game this year?! This exclusive opportunity won't be available for long, and with ticket booths being flooded by fans to get their tickets, you truly don't want to miss out. If last season wasn't enough motivation to want to see this team perform next season, frankly we're not quite sure what would be. With another season comes another title challenge, so will you be there to see all of the fixtures? To avoid any disappointment, we suggest booking your tickets as soon as possible so you can get the best seats in the house. So don't delay, click the Buy Tickets button below to secure your tickets now.
A must-see sporting event that you won't want to miss is going to take place on Friday 1st September 2023 at Michigan Stadium in Ann Arbor, and we hope you'll be able to join us for Michigan Wolverines Football Season Tickets!
Be part of the fascinating live SPORTS EXPERIENCE and soak in the amazing vibes of a crowd rooting passionately for their favorite players and teams. This event is likely to contain something for everyone, from those who are new to the world of sports to those who have been following it their whole lives. An evening of tense competition in sports is certain to be one of the most cherished of your life.
For a night of sports viewing that you won't soon forget, make your reservation at Ann Arbor's Michigan Stadium venue! It is extremely esteemed for having outstanding service and providing all the amenities necessary to completely EXPERIENCE the game. There is not a single aspect that has been ignored, from the food that may be delivered right to your seats to the incredible variety of souvenirs. Additionally, there is not a seat in the stadium that does not provide a clear view of the playing field.
Don't pass up this once-in-a-lifetime chance to experience the INTENSITY of Michigan Wolverines Football Season Tickets; you won't get another chance like this! Make it a night to remember by getting your significant others and your close friends in one place. Purchase your tickets for the event that will take place on Friday 1st September 2023 at Michigan Stadium in Ann Arbor in order to feel the POWER of SPORTS up close and in person. There's no place like it!